Fred was an old steer down Mexico way, minding his business and wandering around. Not sure what happened to him…don't know if he got in the way of one of the drug cartels, or if he got caught up in one of those caravans we're hearing about, or if he just fell victim to the meat packing industry. No matter…Fred ended up losing his hide, his body, and most of his bones. Most that is except for his head…which found it's way to my doorstep one day.
Fred was a forlorn looking steer when he arrived here (see the following picture). He asked if I could brighten up his countenance and give him back a bit of his hide.
Of course, I said it wouldn't be a problem.
Well, after a long conversation about what he wanted and what he liked, we decided on roses. The picture below shows Fred along with the start of his new outfit.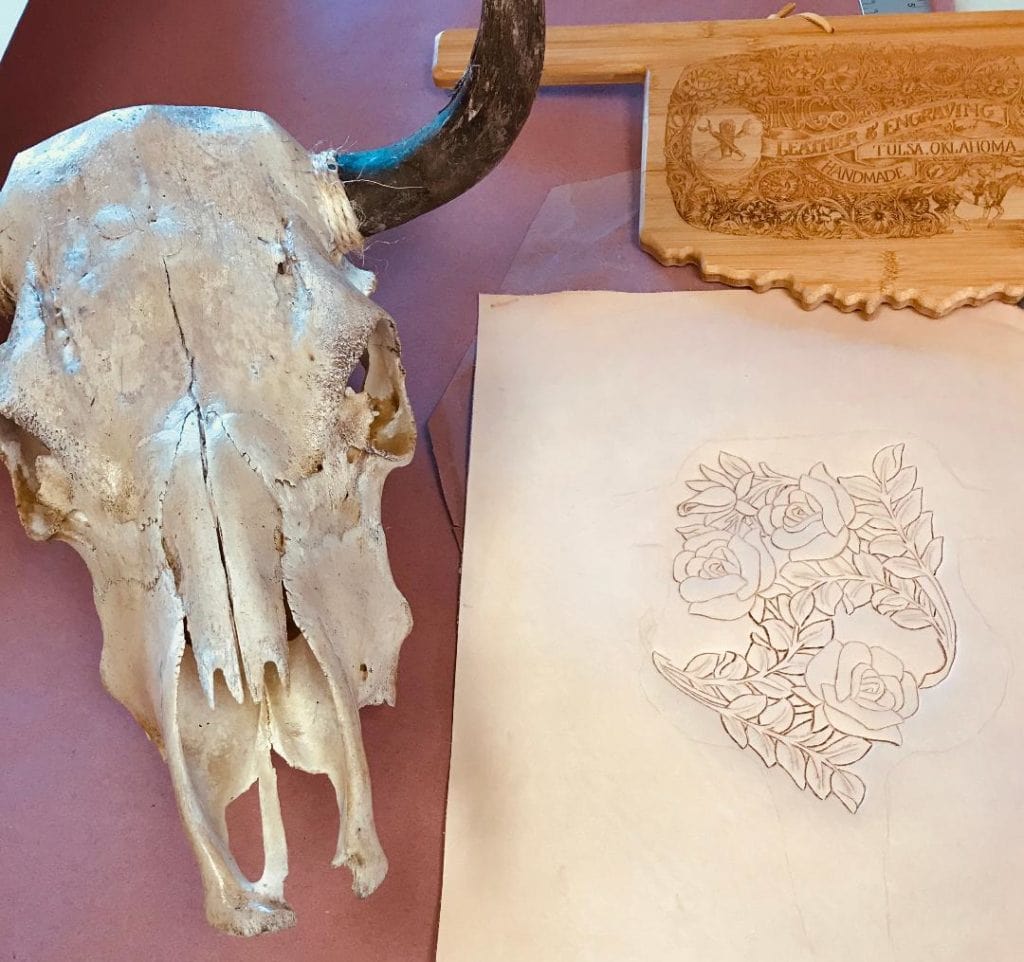 After a bit more leather pounding, the initial phase of preparing Fred's new outfit was done and it was time to try it on! Fortunately, it was a perfect fit.
It was then time to add some color to brighten up Fred's pale look. A couple of the stages of that process are shown below.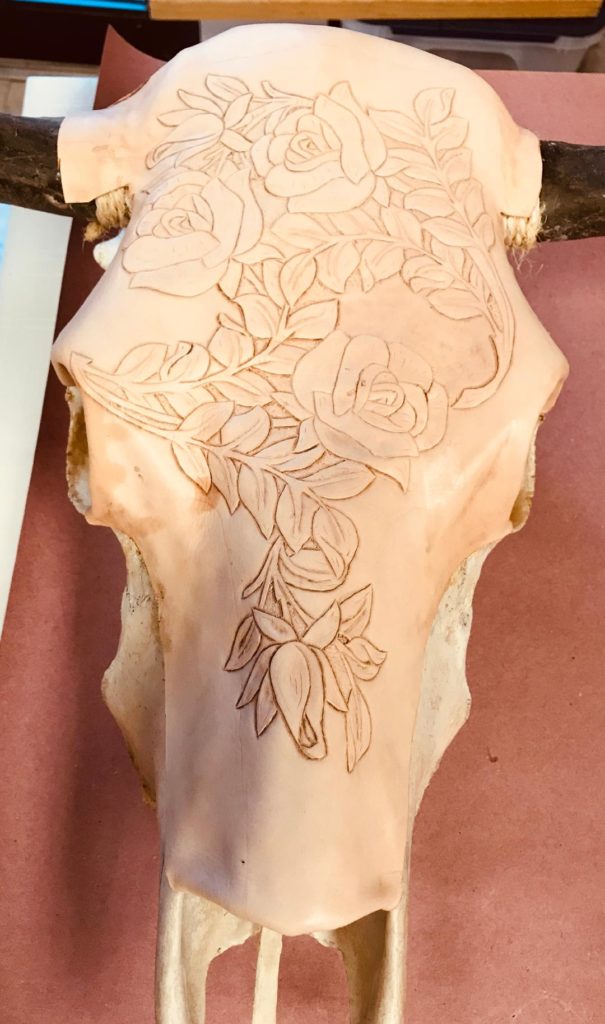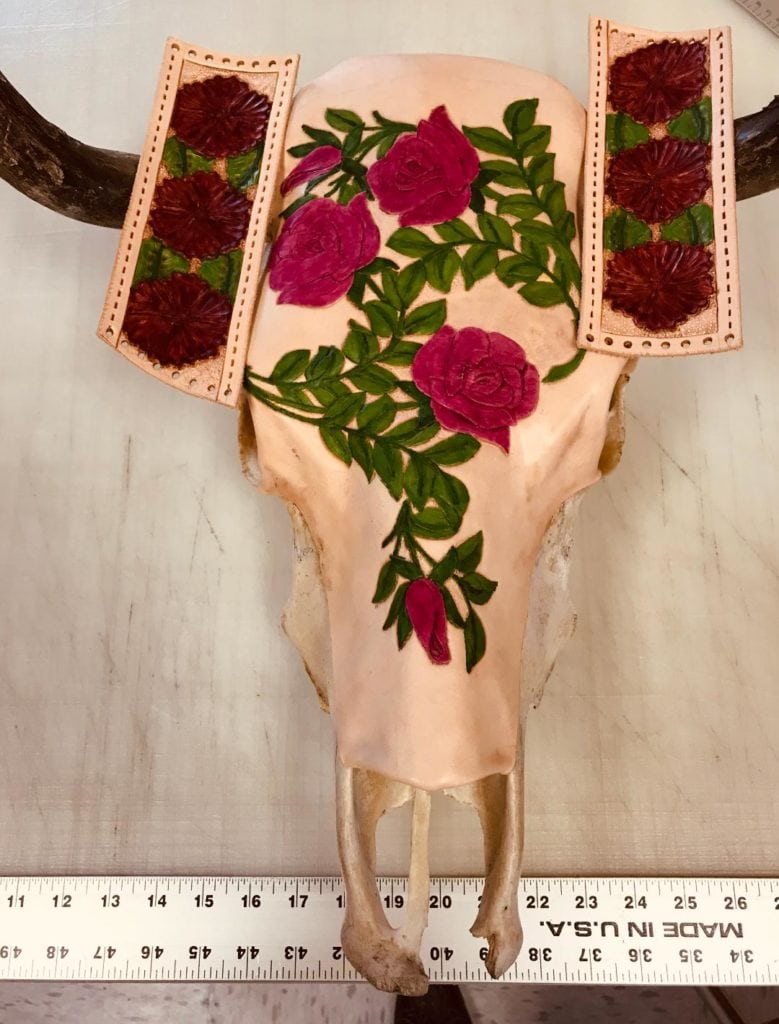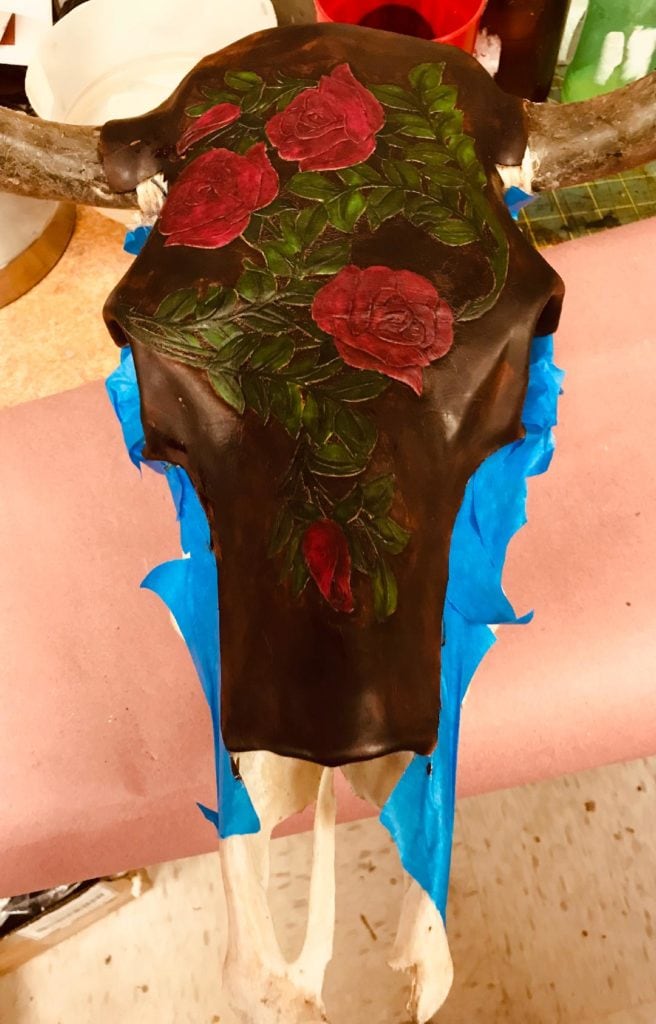 All that was left was to finish up the color, lace up Fred's horn decorations, and get him all dressed up!
As seen in the pictures below, Fred now looks pretty decent for an old steer. I think he likes it as well since he seems to be smiling now!