Henry Ford's invention of the assembly line resulted in cost reductions for the production of automobiles and a host of other items along with the birth of modern manufacturing. This has been a boon for the world economy.
However, the appeal of handcrafted products remains. Handcrafted items are "one of a kind," "made for YOU," are "personalized," and convey a special meaning to those receiving them.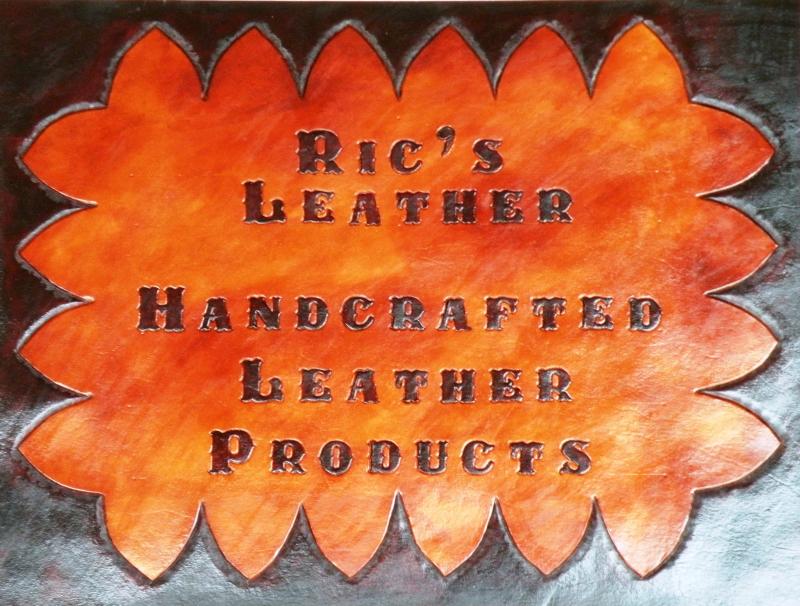 You'll find a few "stock items" here, but largely I work on a custom basis. Even with a "stock design" it can and should be personalized! Let me make that special leather item for you, a friend or a loved one. If you don't see what you want, and I'll let you know if I can do it!
Let Me Know What It Is
Born and raised in Oklahoma, I started doing leatherwork in the early 1980s while in Lubbock, Texas. I continued with it off and on over the years as I moved around the country and the world, but am now retired and living in North Carolina. Happily, I am now able to devote my time to crafting leather.
I'd love to share my skills with you and make you that special something.
UpComing Events involving Ric's Leather
A new year, so expect new announcements of shows I'll be attending!
Look forward to seeing you around!!
August 6: Pittsboro First Sunday
August 26:  "Back to School BBQ" at Raging Bull Harley Davidson (300 Muldee St, Durham. 12-4pm)
September 2:  Old Fashioned Farmers Day, Silk Hope
September 3: PIttsboro First Sunday
October 7-8: Calico Makers Market (Smith Level Rd, Chapel Hill, NC), 10-5
October 28: Pittsboro Street Fair
November 5: Pittsboro First Sunday
December 3: Pittsboro First Sunday