Henry Ford's invention of the assembly line resulted in cost reductions for the production of automobiles and a host of other items along with the birth of modern manufacturing. This has been a boon for the world economy.
However, the appeal of handcrafted products remains. Handcrafted items are "one of a kind," "made for YOU," are "personalized," and convey a special meaning to those receiving them.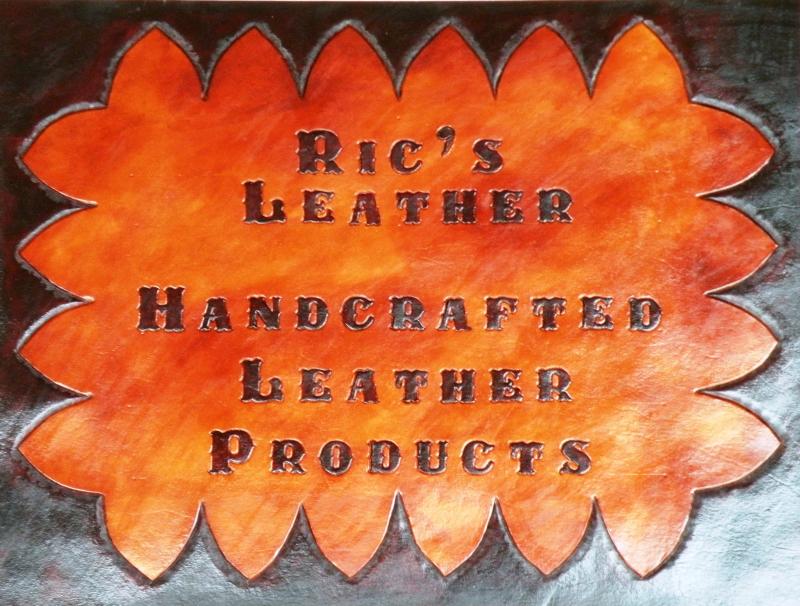 You'll find a few "stock items" here, but largely I work on a custom basis. Even with a "stock design" it can and should be personalized! Let me make that special leather item for you, a friend or a loved one. If you don't see what you want, and I'll let you know if I can do it!
Let Me Know What It Is
Born and raised in Oklahoma, I started doing leatherwork in the early 1980s while in Lubbock, Texas. I continued with it off and on over the years as I moved around the country and the world, but am now retired and living in North Carolina. Happily, I am now able to devote my time to crafting leather.
I'd love to share my skills with you and make you that special something.
Member of the Chatham County Artists Guild (CAG)
UpComing Events involving Ric's Leather
A new year, so expect new announcements of shows I'll be attending!
Look forward to seeing you around!!
Chatham Artists Guild Exhibitions
Throughout the year the Chatham Artists Guild will have exhibitions at the Smelt Gallery in Pittsboro's Beverage District. Stop by and have a look! For more details click on the "CAG Website" button above.