THE PETER MAIN SERIES
Peter Main is one of the leading leather artists. These three templates or gauges are based on his personal tools and designs and reproduced in acrylic with his permission.
At the top is the "Stitch-per-Inch" (SPI) Gauge, allows you to check the stitching of pieces to be repaired, layout your stitches, or dial-in your sewing machine. Ranges from 5 to 20 SPI. ($16.50)
In the center is a combination of the SPI Gauge (from 5-12 SPI) along with a centering ruler. ($16.50) The bottom image is of Peter's guide for laying out belts. It comes with hole spacing of either 1″ or 3/4″ (shown). ($13.25)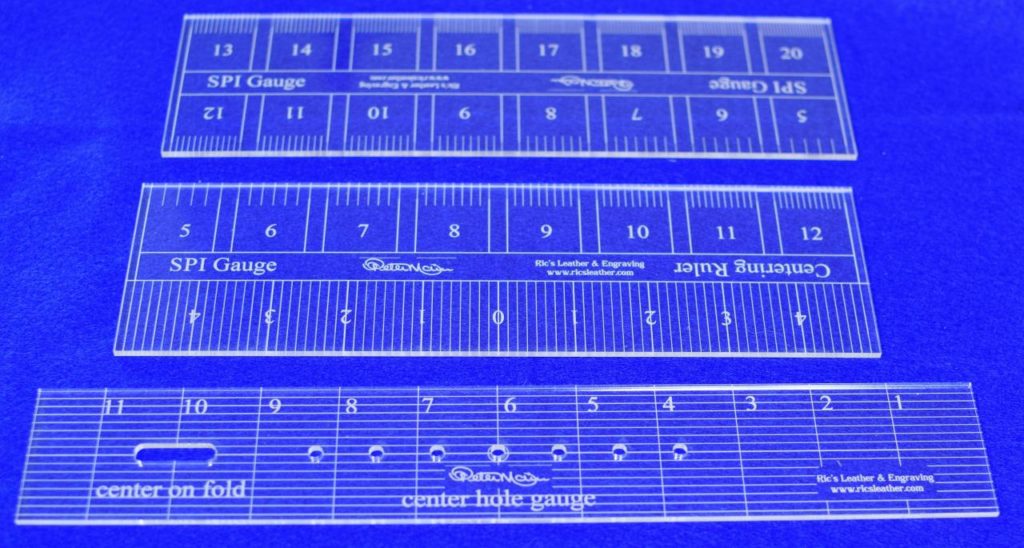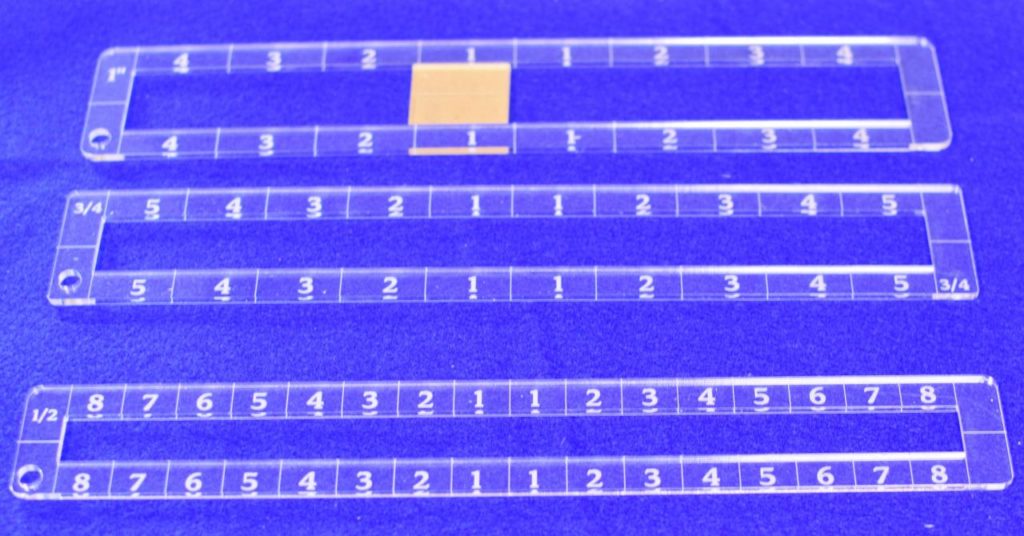 ALPHABET STAMP CENTERING GUIDES
When adding a name or phrase to a project, it can be tricky to get the stamps centered and straight. These guides, designed for 1/2″, 3/4″ or 1″ stamps solve this problem.
Each guide comes with their corresponding blocks (one shown in the 1″ guide) that allow you to continue your layout when you use the same letter multiple times or you need to put a space between words.
Each guide is $12.25 or get the set of three for $31.25. I have added guides for 1/4″ and 3/8″ alphabet stamps. Each of these are $10 each. A full set of the five guides is $50.