Currently Available Holsters plus Knives with Ric's Leather Sheaths. If you see something you like, hit the "Email Ric's Leather" button; and drop me a line; and I'll hook you up!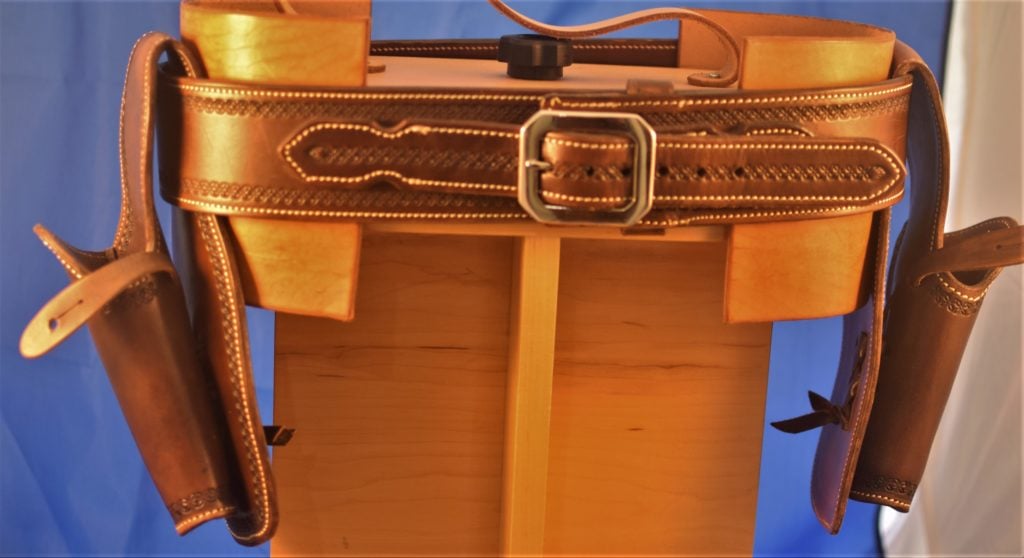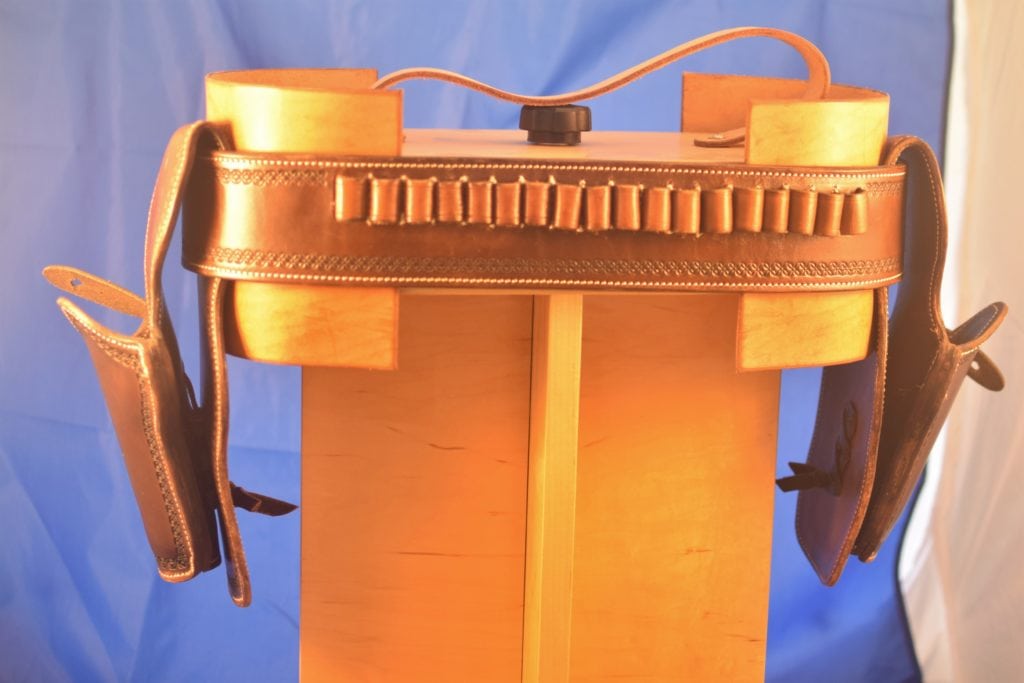 Double holster western rig with border stamping. ($652.50)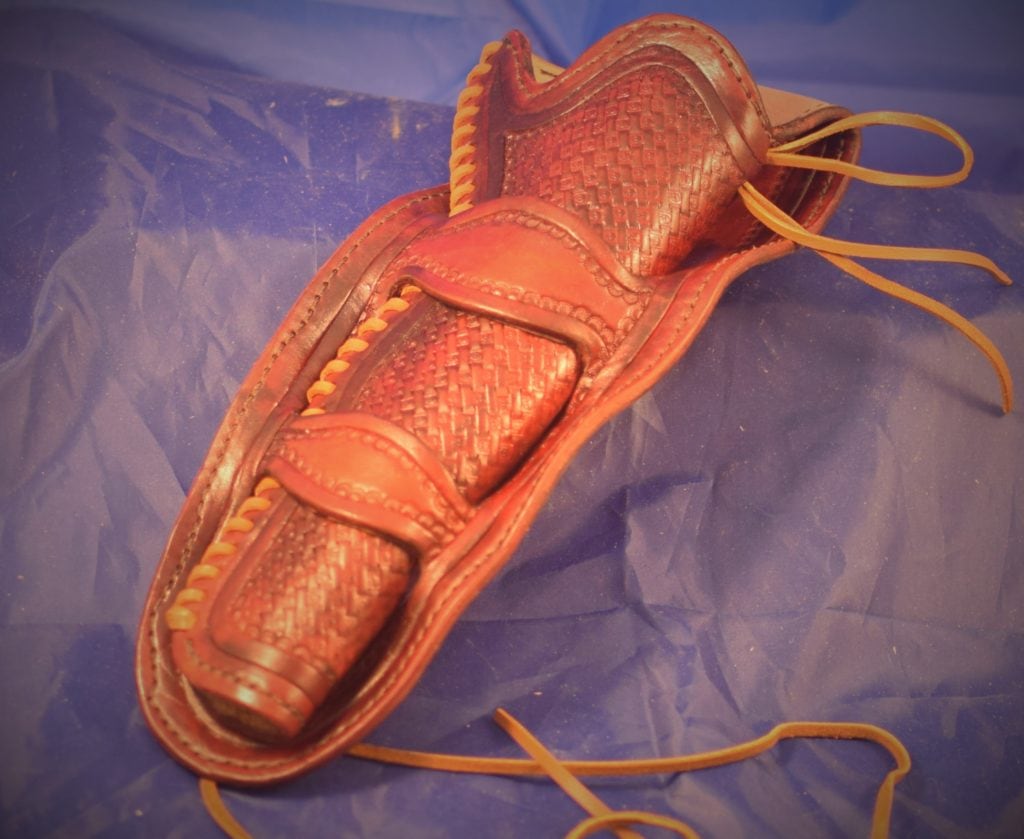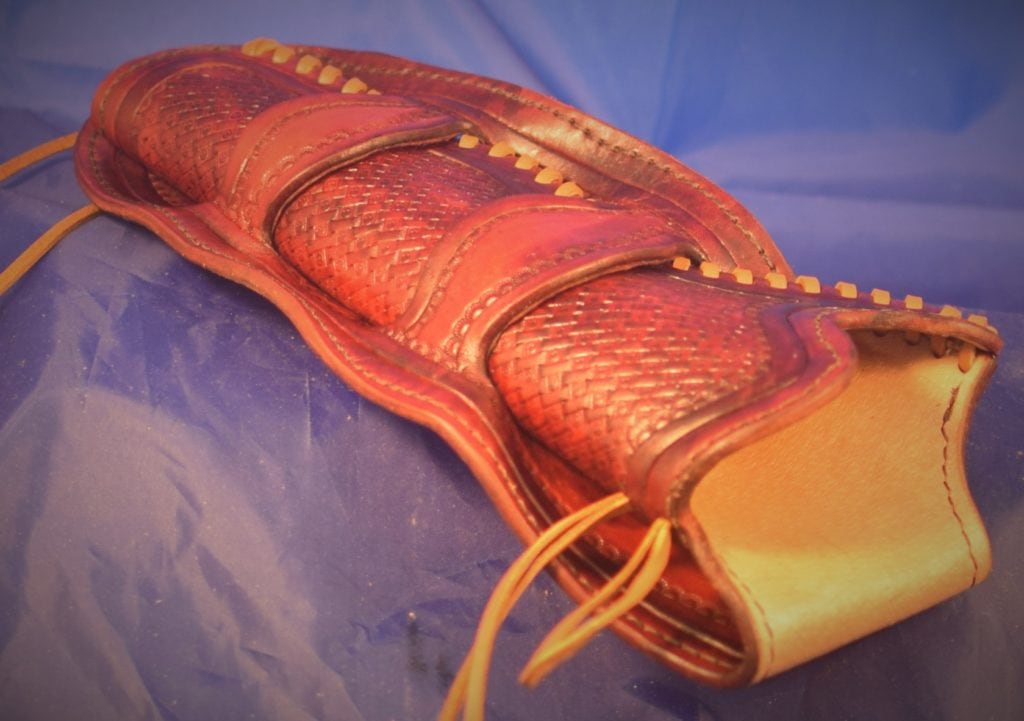 Western holster for 7 inch barrel. Skull basketweave pattern. ($150.00)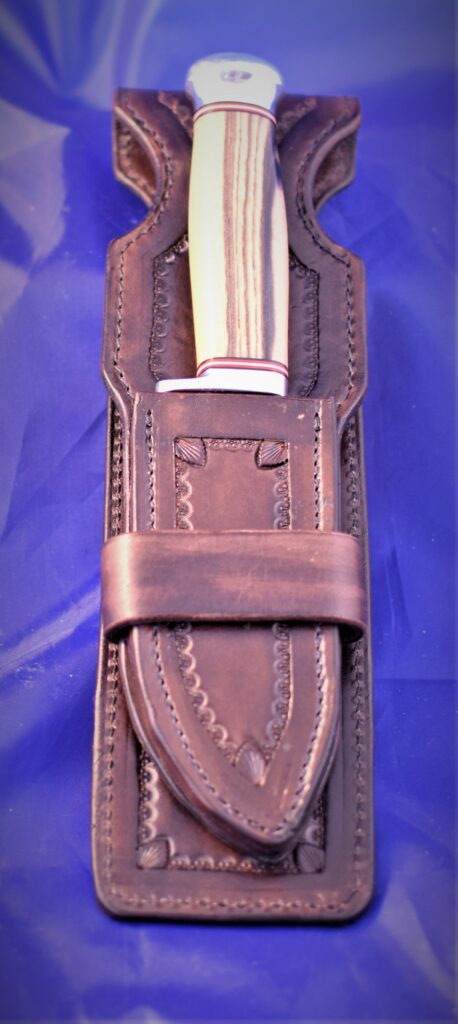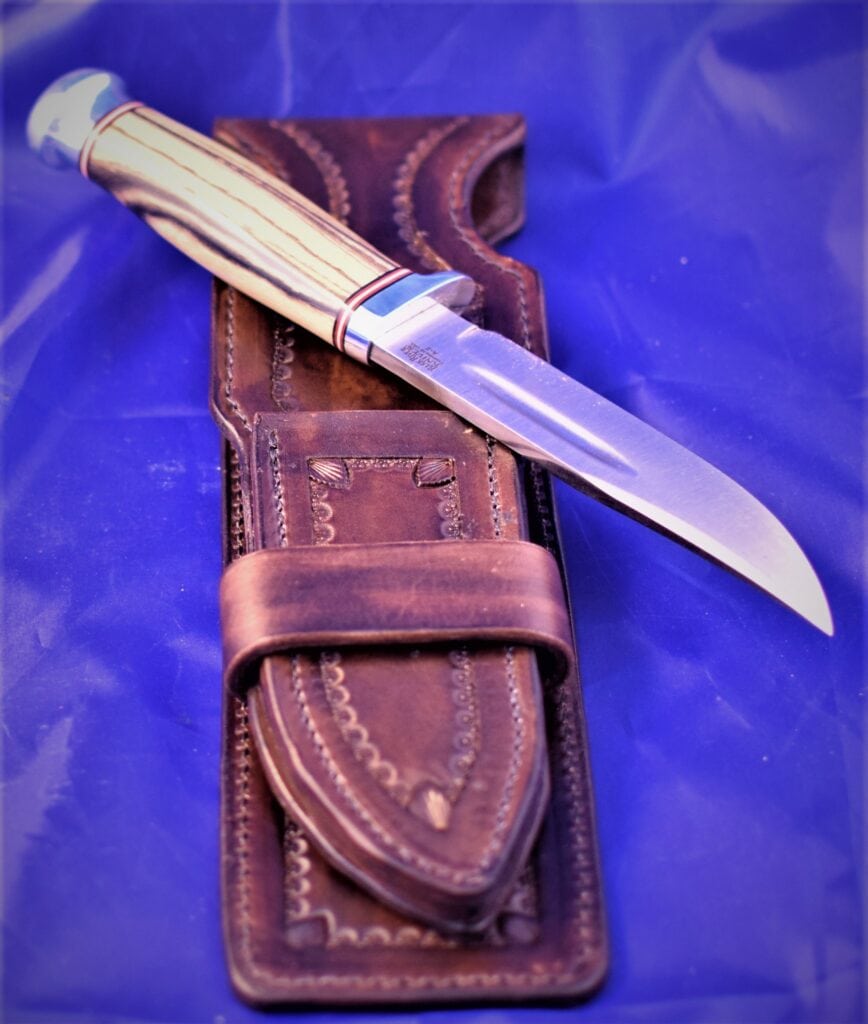 Bark River Knives "Boone" in a Mexican Loop Sheath. This knife has been out of production since 2020 (but may be coming back).  ($450)


A Bark River Bowie knife with a 10.5″ blade. Sheath with pine cones and kangaroo laced edges. ($610.00)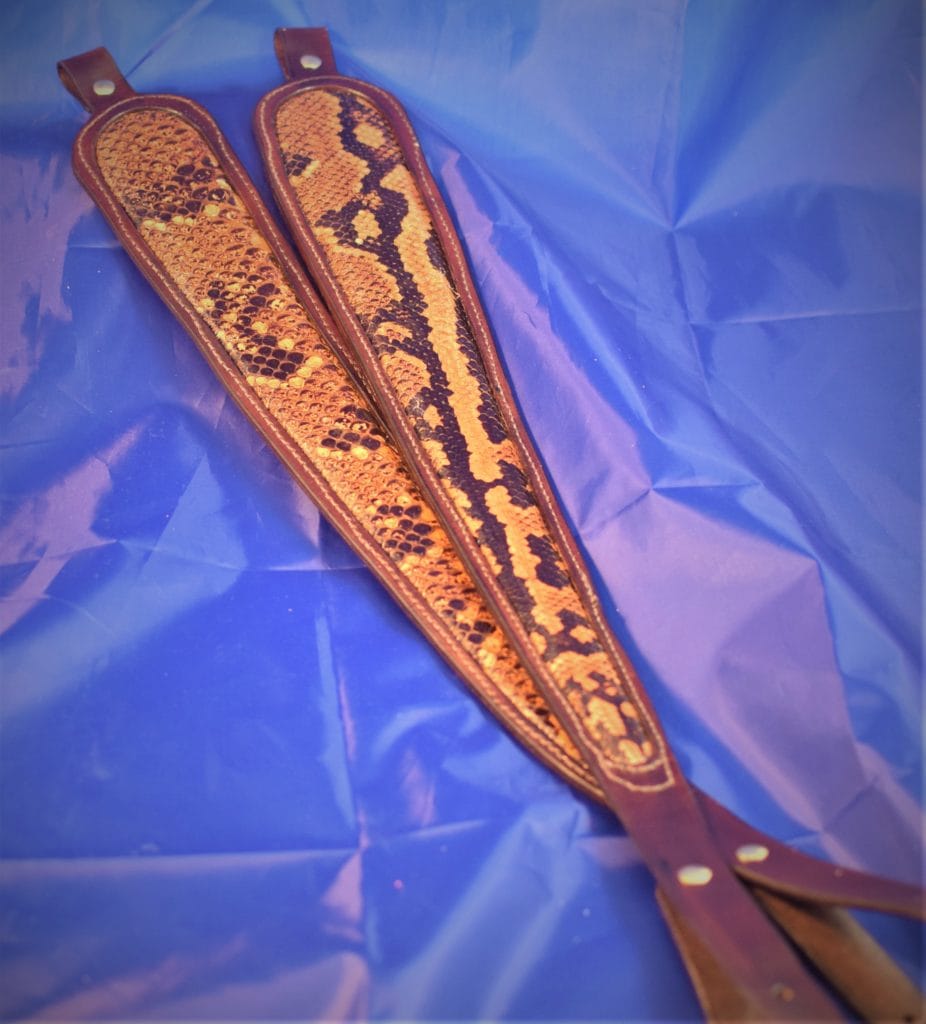 Python Inlay Rifle Sling ($220.00) each.